Having to wash and dry the dishes by hand is something that no homeowner wants to go through. Unfortunately, that's just what happens when your dishwasher breaks down. Not only is this labor-intensive work, it's also not as effective as using a dishwasher, which can get your dishes squeaky clean. If you've been experiencing trouble with your dishwasher, don't waste your time doing dishes by hand. Instead, call the dishwasher repair professionals at Sandlight Appliance Repair. If you live in Hempstead or the surrounding areas, we can help you get your kitchen back in order and make sure that you don't have to stand at the sink for hours dealing with dirty dishes. Contact us today to learn more about our dishwasher rack repair services and much more!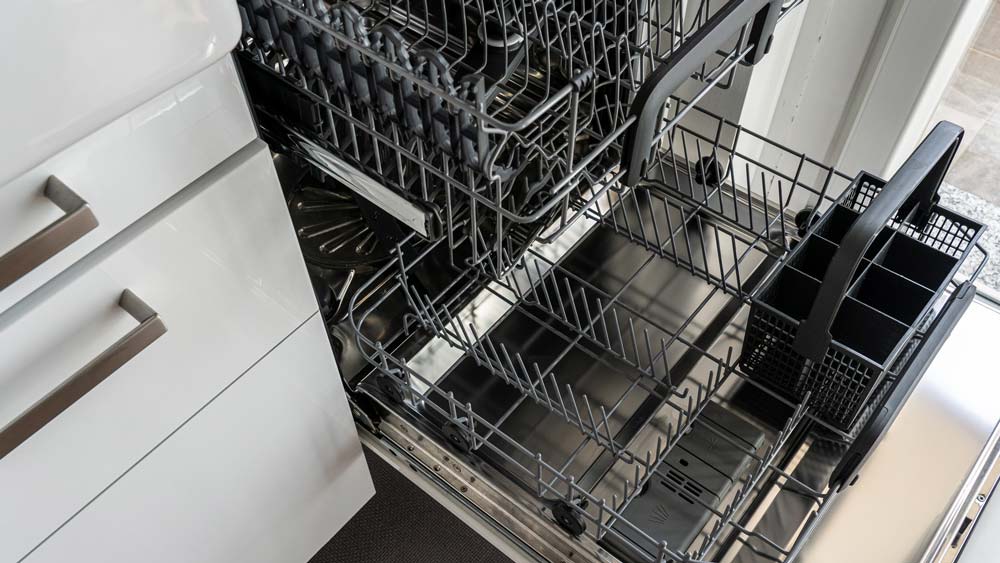 Dishwasher repairs can be complicated, and that's why you shouldn't attempt them on your own. You're likely to spend a lot of time fiddling with your appliance only to make matters worse, or you'll simply end up wasting your time. Rather than get your hands dirty, call on the dishwashers repair experts at Sandlight Appliance Repair. Our team has over 40 years of experience, so you can rest assured that you'll be getting top-quality dishwasher repairs. In addition to this high level of experience, you'll also benefit from our one-year parts and labor warranties. That means you can count on your repairs lasting and say goodbye to dishpan hands.
The dishwashers repair experts at Sandlight Appliance Repair can diagnose and repair wide variety of brands and models, including offering GE dishwasher repair, Bosch dishwasher repair, and much more. Contact us if your dishwasher exhibits any of the following issues:
Leaking
Not filling
Not draining
Not turning on
Temperature problems
Broken doors or knobs
And much more!
No matter what kind of trouble you're having with your unit, our dishwasher repair pros have the tools to efficiently and effectively address the problem. Put in a call to our dishwasher repair team, and make dirty dishes a thing of the past!
Bosch Dishwasher Repair

If you've spent a little extra to get a high-performance Bosch dishwasher, you'll want to make sure that you get your money's worth for your purchase. When you're facing Bosch dishwasher problems, you can trust the experts at Sandlight Appliance Repair to provide you with professional solutions. We'll take great care when handling your unit and pinpoint what the exact problem is before proceeding with part replacement and adjustment. Whether you're dealing with a broken switch or a faulty seal, you can trust us to provide you with some of the most efficient Bosch dishwasher repairs available. Call or e-mail us today to learn more about your options for Bosch dishwasher repair!